350 WATT
NIOBIUM DOME TWEETERS


WHOLESALE BLOWOUT!!
BRAND NEW SEALED ITEM!!
THIS IS THE DEAL YOU HAVE BEEN LOOKING FOR.. WHAT WE HAVE HERE IS 2 HIGH QUALITY MADE IN BRAZIL NIOBIUM DOME TWEETERS FOR $3.99 !!

THESE ARE SEALED IN THE FACTORY PACKAGING AND RETAIL FOR UP TO $49 A PAIR ALL AROUND THE WORLD!!
SHIPPING COSTS ARE ONLY $6.99! INTERNATIONAL SHIPMENTS ARE $2 MORE.
WE WERE ABLE TO SECURE ABOUT 100 OF THESE BABIES, SO WE ARE PASSING THE DEAL DIRECTLY TO YOU! DON'T LET OTHER SELLERS FOOL YOU, THESE ARE THE REAL DEAL!!!
FEATURES:
BUILT-IN CROSSOVERS
INSTANT INSTALLATION
4 MOUNTING OPTIONS
FITS JUST ABOUT ANYWHERE!
TRUE MICRO DOMES! SUPER SMALL SIZE!
FOR ALL AUDIO SYSTEMS
NO MAGNETIC FIELD!
MORE SOUND WITH LESS ENERGY!
WITH ONLY 2.8V YOU CAN FEEL 100dB OF PURE SOUND!
PROFESSIONAL AUDIO
HIGH QUALITY MATERIALS AND WORKMANSHIP
MADE IN BRAZIL
MAX FIDELITY
HIGH EFFICIENCY
EACH PAIR INCLUDES:
2 NIOBIUM MICRO DOME TWEETERS
2 SURFACE MOUNTS
2 SELF ADHESIVE DISCS
6 MOUNTING SCREWS
2 REGULAR ANGLE MOUNTS
2 SWIVEL MOUNTS
MORE PICTURES: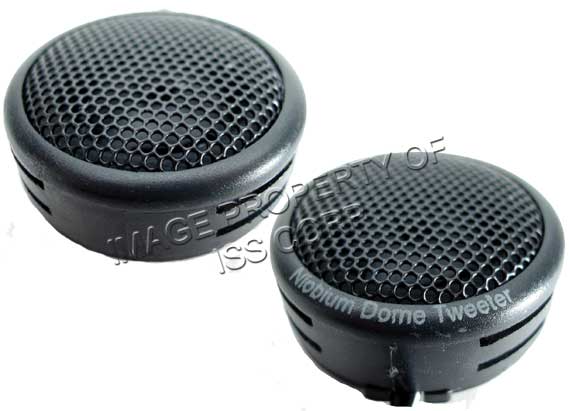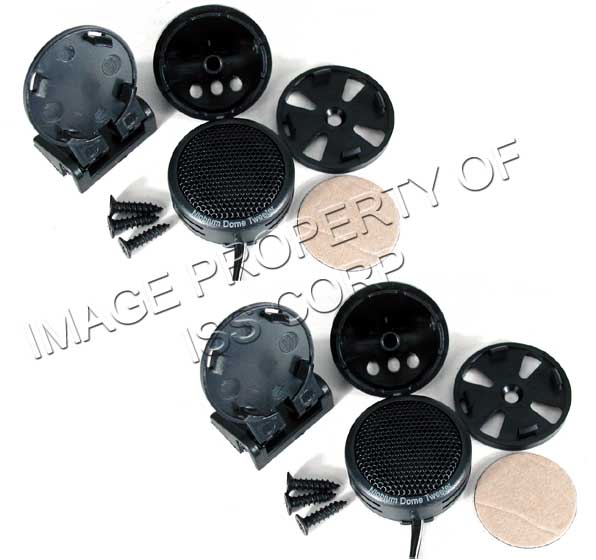 GOD BLESS!
To buy this item, please click the "Buy Now" button below.
Buy Using Paypal:


OR, you can send a money order or check. Our order address: Optasia Electronics, 2590 Gunnell Rd, Eaton Rapids, MI. 48827

Questions about making an order or the status of your order? Contact Us At: optasia_mail@yahoo.com